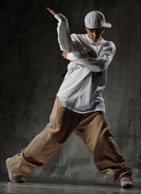 Welcome to JV Outreach
Vision
JV Outreach is giving any child in the Metro Atlanta area, who wants to dance, the opportunity to dance. Confidence and discipline learned through dance opens doors to college education, careers and futures full of possibilities.
To accomplish our goal :
We provide a safe and fun environment for dance instruction
Inspire people to make a difference in the lives of children
Give each child a positive experience
Grow and learn from the impact of our efforts
Mission
Our mission is to make a positive difference in the lives of young people through dance. Trained instructors share their passion and love of dance with disadvantaged youth and teenagers at after-school programs and recreation centers. Through dance, children are building self-esteem, discipline, teamwork, and social skills that they will carry all their lives.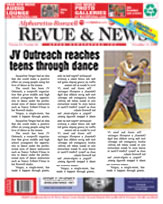 JV Outreach reaches teens through dance...
The Revue & News - August 18, 2011 (click here)
The Beacon - August 10, 2010 (click here)
See our article in The Roswell/Alpharetta Revue & News
Saturday, April 29th!
3 - 6pm
Purchase your ticket now $30